I'm Ellen

....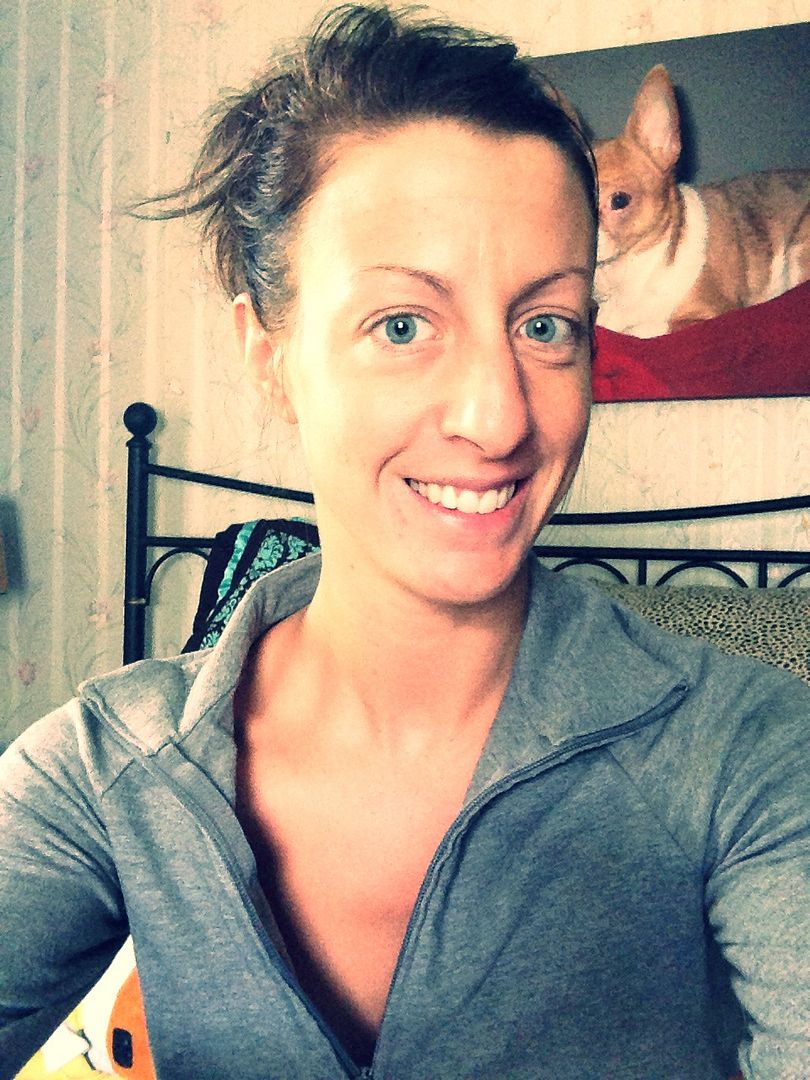 I live in

...
Good old Central Pennsylvania!
I like...
handbags, writing, organizing, kickboxing, minimalism, wine, reality TV, to

do lists, and animals!
I love...
My Boyfriend:
My boyfriend James and I have been together since March. I'm finally happy! I am grateful to have someone who makes me feel like a queen everyday!
My Dogs:

I have 4 chihuahuas: Pixie, Grace, Stella, and Rocky.

Yes,

I am a Crazy Chihuahua Lady.

I consider them my furry children.
Blogging:
When I'm not working full time for the State, I am writing and blogging and thinking of new ideas!
Being a Minimalist:
I love the idea of having more with less and I embrace it everyday in as many aspects of my life as possible. I write about it on here too.
I started Ask Away because...
My whole life I have always been able to take a neutral standpoint on any topic to give my input. Because of this, everyone knew or had heard that I was a great person to come to for advice, so I often had girlfriends coming to me with relationship issues. Everyone always said "Ellen, you should start an advice column!" So...one day I did..in the form of this blog!

I like to give an outsiders view on the situation, without taking a certain someone's side, and because of this, I really hope readers find my advice valuable.
On the fashion side of things, I want to give my readers the opportunity to see certain looks or outfits and say to themselves "Hey, I can afford to buy that and now I know how to wear it!" So on Ask Away you will find outfits put together with things you can buy at stores around you

and afford at reasonable prices.
Since I am constantly organizing, re-organizing and cleaning around the house, I decided to start blogging about my tips and techniques as well as share unique ideas with my readers.
My Chihuahuas...
Pixie
Pixie is my special girl. She was the first Chihuahua I ever got, back in 2005. I picked her out when I was just 19. I waited for weeks until she was old enough for the breeder to let her go. She was so tiny. I adored her. I took her everywhere with me. In 2007, Pixie was stolen during a home burglary, and I was devastated. It made the news, TV, radio, and newspaper. I didn't give up and after 5 days, Pixie was recovered by police after a shoot out!! Crazy story huh? It's true!! And Pixie is unfazed by it all. She loves everyone and is the happiest dog ever!
Grace
After I got Pixie back, I realized I should probably get another Chihuahua in case anything ever happened to Pixie again. Plus, dogs love company. So I picked out Grace in 2007 from a breeder. She is my little sidekick. She's uncomfortable sometimes around other people but she is always at my side. Anything I ask of her, she will do! She is a very obedient little girl and she graduated from Training Class in 2009! :)
Stella
Oh, Sweet Stella. Stella came to me from a personal friend and breeder in 2010. She has an amazing temperament and is just the sweetest thing. I love bathing her because I get to blow dry her hair and give her "blow outs". She looks so pouffy! LOL! Stella loves to be carried, held, and loved!
Rocky
Oh Rocky, my first boy ever. Rocky was born in 2004 but I didn't get him till 2012. He ran away from home and my mom found him. Of all breeds to find, a Chihuahua! I took him in, and once we found the owners, they notified us that they were elderly and Rocky was getting to be a lot for them. So I adopted him! He is so sweet and kind. Very obedient too!

Google