You may have already seen the blog posts I've done about budgeting and finances, including...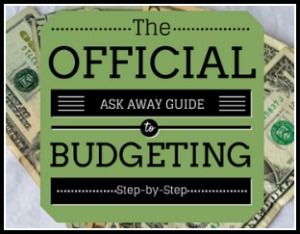 Click Photo to view post
Click Photo to view post
In those posts I refer to my Budget Spreadsheet and Debt Snowball Tracker that I made up in Excel. The Budget Spreadsheet is the way I see all of my income and where it all goes. I can play around with the amounts to see what I'd need to adjust for a more balanced budget. I use this Budget Spreadsheet every couple of weeks and make adjustments all the time as bills go up or down and my paycheck increases.
The Debt Snowball Tracker was a great way to keep me motivated on how much debt I needed to pay down to be DEBT FREE! I'm debt free now so I am proof that it IS possible. I even filled out my spreadsheet for months in advance and altered the numbers to see how soon I'd be out of debt if I paid a certain amount each month.
Well I have great news!
You can get these spreadsheets for free
here
.
And did you know I wrote a book?
Be sure to join my
Facebook group
, Fixing Your Finances, to help you with your finance journey along the way.
Did you know I have an e-course?!
Enroll in my Fixing Your Finances e-course
for the sale price
and you'll learn everything you need to in order to reduce your debt and become debt free, build up a savings fund, stop using or safely use credit cards, and live on a balanced budget where you can actually control your spending. I promise my course WILL help you.